Get right down to business
Whether you are a growing team or the solo employee of your start-up, we've got flexible spaces to suit the way you work. Leave cramped home offices and daily distractions behind. Network with fellow business owners and innovators, or be inspired by the collaborative buzz of our conference center. Our work spaces are move-in ready—all you need to do is plug-in and get down to business.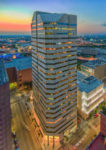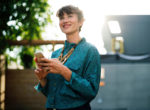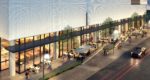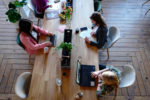 +6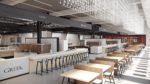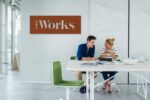 Experience the works
Abundant parking
Bicycle storage

Fitness center 

Live music in the lobby 

Guest reception & security 

Coffee bar

Mail & phone services
View More Amenities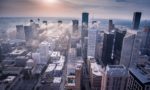 The Neighborhood
Welcome to the Theater District, the cultural hub of Houston. Get into the rhythm and leave the distractions of your home office at home. Here, you can trade in your home brewed drip coffee for a handcrafted latte, chat business over an artisanal meal from Lyric Market, and work out a tough decision with a trip to our state-of-the-art fitness center. And after you knock off from your day job, experience the nightlife with a show at one of four flagship theaters or a visit to Happy Hour to toast another successful week.
Meet your neighbors
My team and I were looking for an office space where we could host meetings with clients. We wanted something professional that would positively reflect our brand, but it also had to be convenient. Lyric Works more than delivered.
Previous Testimonial
Next Testimonial